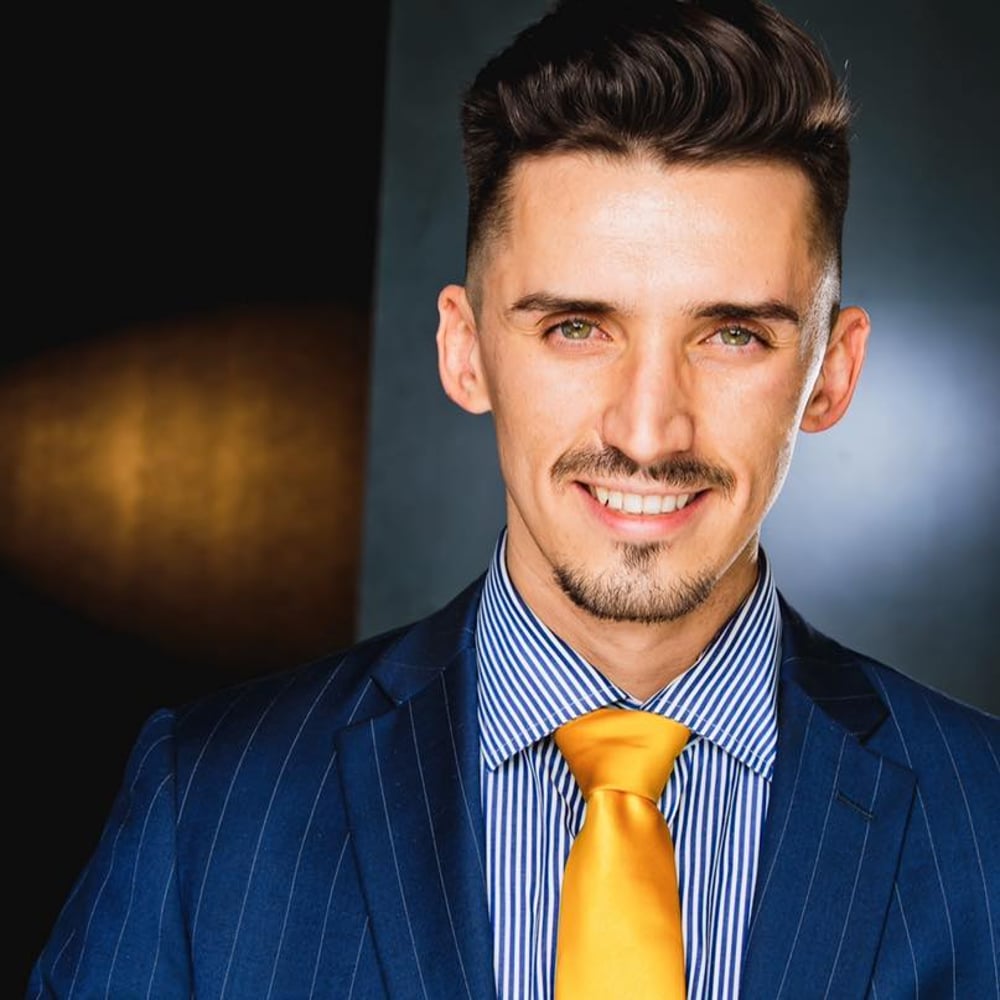 Brandon Ilic -
Director of Sales

Paulaskas Realty
Your Goals Accomplished, Guaranteed.

Relationships Are Built On Trust.


Delivering you and your family the level of customer service you deserve.

Schedule a call today with Brandon to see how we can tailor -fit a game plan for your families specific needs.

Values

Care
Honesty
Communication
Integrity
Trust


His results are founded from a service-based approach that puts clients needs and desires first.

His team is very well networked in the industry and has developed several key partnerships in all areas of the real estate and ancillary service industries including: title companies, lenders, inspectors, contractors, attorneys, tax professionals, etc.

Brandon attributes much of his team's success to relationships, care and trust.

"My client's goals are MY goals"

Success Stories.

Get to know how we work.

Past First Time Buyers
"I can never thank Brandon Ilic enough or say enough good things about him. He is extremely personable and thorough in every aspect of his business. I reached out to Brandon with a lot of questions and a big dream to own our first home. From the first time we spoke on the phone I knew I found the best realtor in the AV. I was extremely apprehensive to start the home search process in this overwhelming fast paced market, but with Brandon's help and extreme personal relationship, networking and knowledge we were able to not only find our DREAM HOME but get our offer accepted for a very sought out competitive home. When I say Brandon will see you though till the end….he even came and personally helped us move on moving day when our movers never showed up! He doesn't just buy/sell homes, he has intentionally decided to be an invested part of people's lives in this community and beyond. For that I am very thankful and know anyone lucky enough to work with him, hear his informational motivating discussions on the current market, economics, and homebuyer tips will be in good hands. Thank YOU Brandon for everything!! "
Past Seller

"We have had several properties in the Antelope Valley for more then 30 years and have had many Realtors but none of them compare to Brandon Ilic! He is professional, honest and fast...he gets the job done and is very friendly and easy to work with. If I had more properties to sell I would only use Brandon. If you want the sale of your house to go fast and you need a professional he is the one to contact!"
Sonia K - Past Buyer
After a traumatizing experience and attempt of a home purchase, we weren't sure we would ever be able to purchase our own home. However, we decided to try again, and this time due to other variables outside of my family's control, we were in a time crunch! My husband and I decided to go see open houses and just hoped we'd figure out our next steps.

Through the open house visits, we came across Brandon, who was showing a beautiful home. He asked about our situation, we shared with him our dire home purchase circumstances, he listened to us, and offered his support in our home buying process. He had a positive attitude from the start, which was a big deal to my husband and me, and he was able to work well with my family's diverse personalities.

We decided to trust in Brandon and we closed our escrow 1 month from the date that we met him at his open house. He was honest, consistent, and on top of it all. He got us in our home, a dream that seemed impossible one month earlier. We plan to take our future real estate needs to Brandon and we'll always refer his business to friends and family! Brandon delivered results fast and beyond our expectations.